Modern Combat 4: Zero Hour free download java by prayertitus Admin.: 8:53am May 15, 2021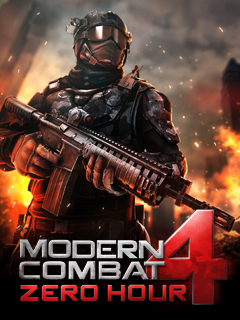 The USA has just suffered a nuclear attack which has shaken the stability of the free world. As an International Peace and Security Summit begins in Hawaii, a terrorist group takes world leaders hostage. As Corporal Joel Blake of the US Army, it is up to you and your team to chase the enemy across the globe from South Africa to Barcelona, rescue the world leaders and eliminate the man who orchestrated it all.

The game's characteristics and screenshots may vary according to the model of your phone.

Nokia 6280 (
240x320
)

JAD
|
JAR
968.8kB

Nokia X2-00 / 5000d (
240x320
)

JAD
|
JAR
345.0kB

Nokia X3-02 / Asha 303 (
240x320
)

JAD
|
JAR
422.5kB

Nokia 6280 [POLISH] (
240x320
)

JAD
|
JAR
973.5kB

Nokia N73 (
240x320
)

download
1.0MB
I am a Vibrant Internet Stunner!!!, Simple but Complex